Feeding according to condition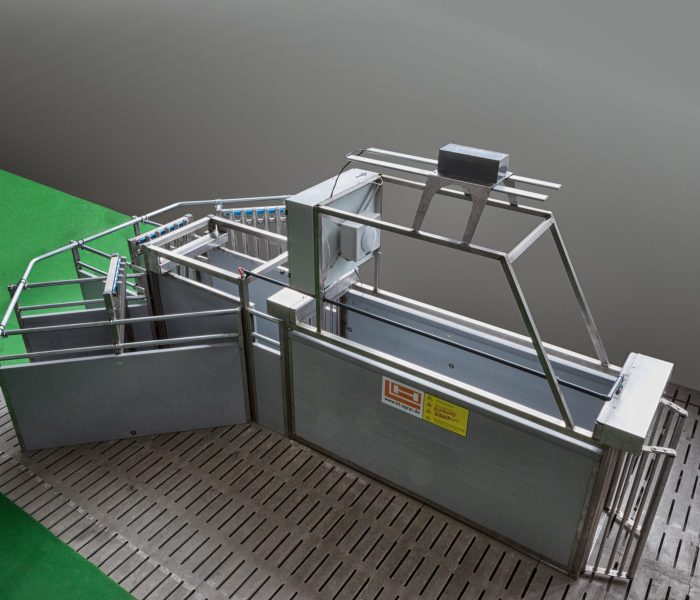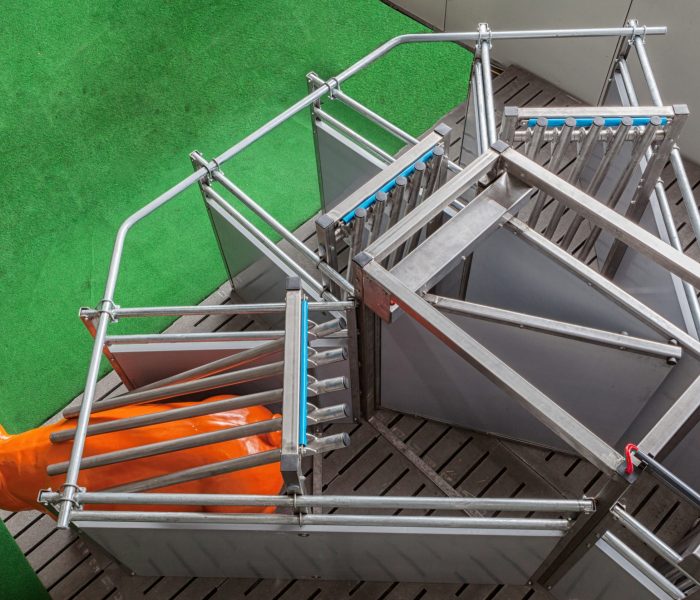 = Sow Welfare Optimized Feeding
"Sow Welfare Optimized Feeding" making use of high fibre content feeds giving satiety. Sow sorter with RFID recognition for sorting gestation sows into different feeding areas according to their weight, parity, gestation period and body condition.
Function overview:
Identification of the animal via RFID (electromagnetic)
Pneumatic exit doors for different feeding areas
Based on the use of localy grown components
(grass / maize silage / luzerne)
Operational advantages:
Pregnant sows have unrestricted access to high fibre feed
Prepares the sows optimally by ensuring they reach the desired weight and body condition
Good preparation for feed intake during the suckling period and valorization of own fermentated roughage
Fast passage as the sow is not eating in the sow sorter itself but in a feeding area
With SWOF you're able to bring the benefits of pasture grazing into your barn.
H+L
SIEMENSSTRASSE 15
48488 EMSBÜREN
GERMANY
Tel: +49 (0)5903 939 60
Fax: +49 (0)5903 72 73
info@hplusl.com
7:00-16:00
7:30-16:00
7:30-15:00